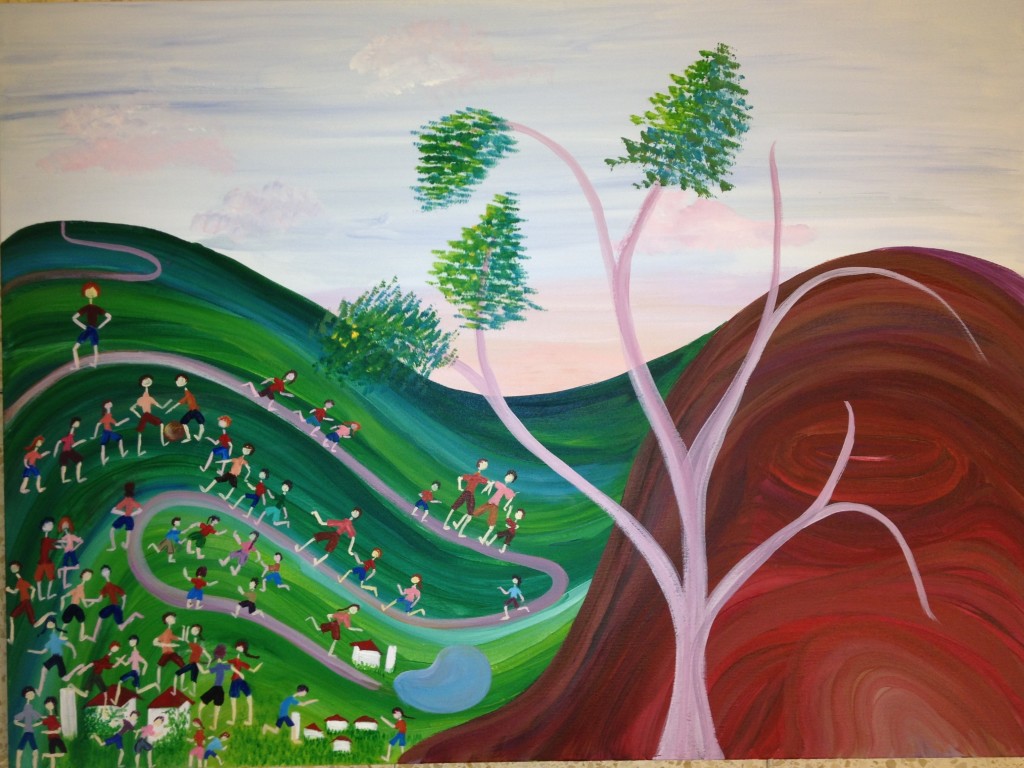 In the works of Israeli artist Yael Meiry, the heart of the Kinneret and early kibbutzim come alive in fluent brushstrokes that allow the viewer insight into the spirit of the country. 
     Meiry's use of bright color and the dream-like quality of her paintings portray, through images of her youth, the agricultural beginnings and indomitable spirit of the Israelis. 
     We see in Meiry's works fluid representations of landscape that often echo the Japanese style: humans in their sadnesses and joys are small, the natural world and its beauty large.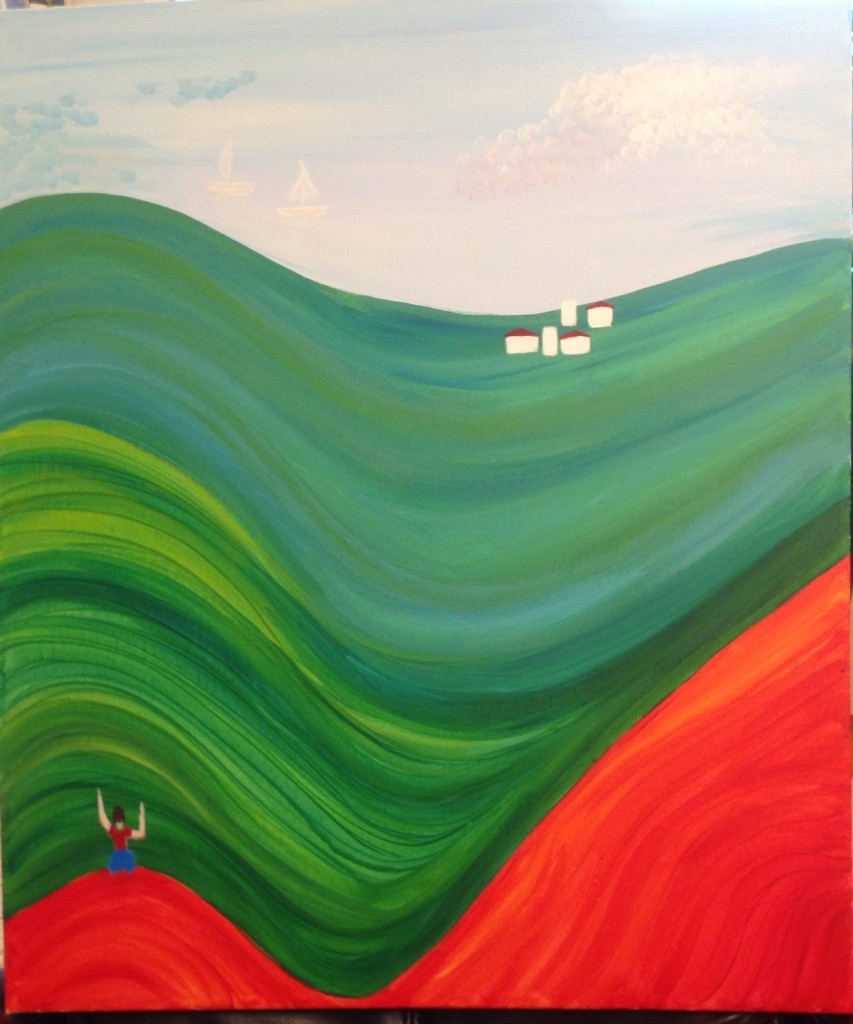 Meiry's is a Middle East where love of land and the people on it are in community, working together in a profound, constructive relationship with the land and its gifts.
     In difficult times, Meiry's dismay manifests itself in muted colors and in the stance of the figures, shoulders bent, regarding a landscape of muted colors, as if the land too were weeping.